Many young people see the summer holidays as an endless boring series of days with nothing to do!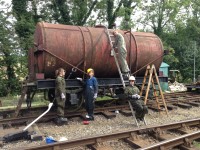 In this area things are different! An enterprising group of 16 young people from Oakham, Stamford and Uppingham chose to spend 30 hours of their vacation making a significant improvement to our Museum under the National Citizen Service Summer programme.
The young volunteers took part in a range of activities including the transformation of our 1926 Charles Roberts water tanker – which although used operationally to service our steam locomotive fleet, has always remained in its ex-industrial condition, rather unloved and bedraggled.
Spending the earlier part of the week to remove loose paint, rust and debris, the team of April, Claire, Jacob and Lucy working alongside our own volunteers were able to transform the vehicle into a presentable example of rolling stock worthy of display in our museum environment by the end of their project.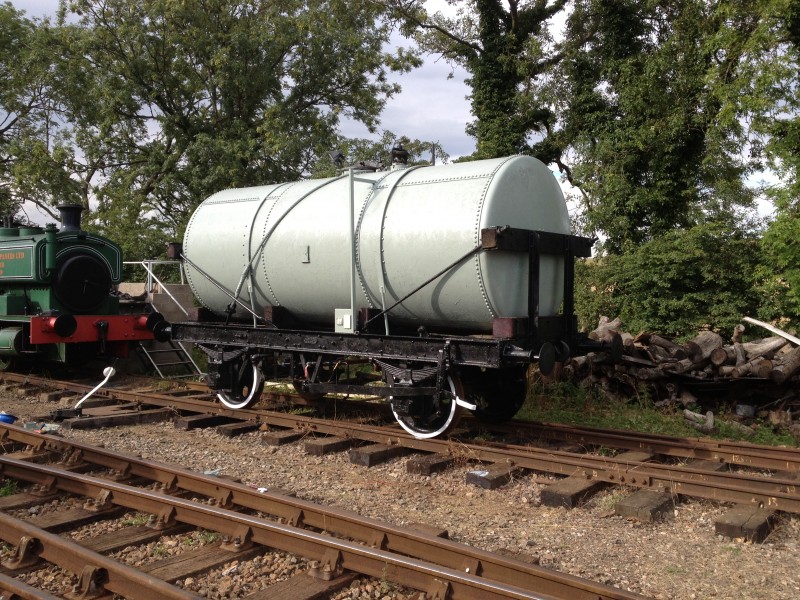 Other teams were able to make significant contributions to our community Museum through improving quarry area interpretation, visitor amenities, clearance of line side materials as well as starting to transform our new study centre into a useable facility.
The Trustees and Volunteers of our Charity are indebted to these enterprising young people and hope that the experience was as rewarding for them as it has been for the Museum.