The Woolsthorpe Conservation Workshop is an historic survivor from Woolsthorpe Quarries.

The workshop houses our current restoration projects and is open for visitors.
View the latest developments and see engineering work carried out by our volunteers.
Current restoration projects include: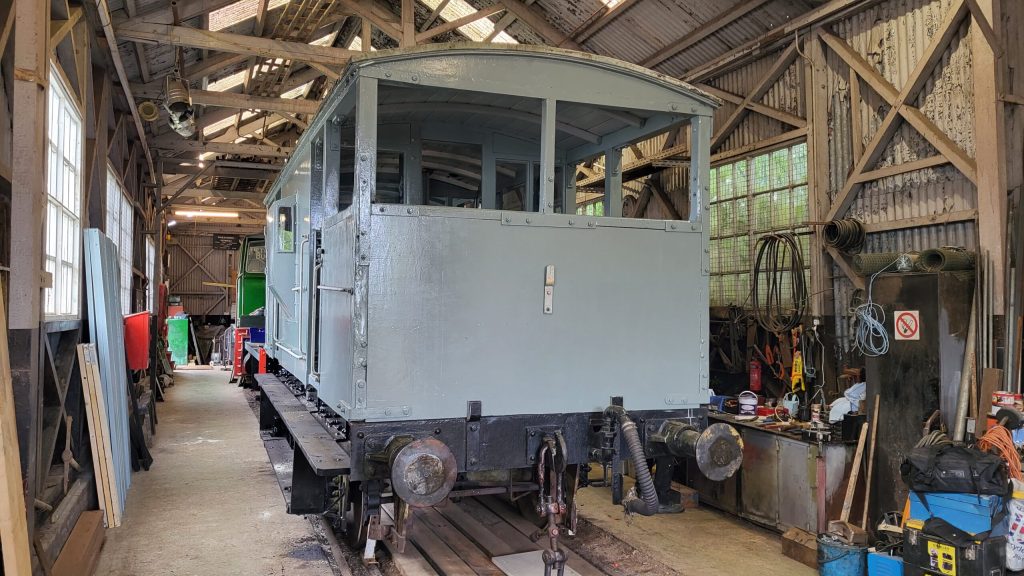 British Rail Shark brake van. Much of the woodwork has required treatment or replacement along with painting. This is a 'rolling restoration' between the Museum's operating days when the van is used as part of The Rutlander train.
Ketton No.1 built in 1960 by John Fowler and Co. The metalwork is being stripped of years of accumulated and hardened cement powder gained whilst working at the Ketton cement works.
0-4-0 Elizabeth built by Peckett and Sons in 1928. The main restoration work on the boiler and running gear is continuing. The boiler will be reunited with the cab and saddle tank before too long.

The workshop can be a dangerous environment and visitors should stick to the walkway provided and not climb on the exhibits. Our volunteers are pleased to answer questions about our conservation and restoration work and can offer additional information about the exhibits.