At Rocks By Rail we also have archives of items relating to the history of our site, ironstone quarrying, the machines used and the people involved.

Our aim for this area of the website is to provide access to more detailed information.
So if you are a researcher, author or just interested in detail then this page is for you.
Viewing is available by prior arrangement. Email your request to curator@rocks-by-rail.org

The Ironstone magazine – published for a short period between 2014 and 2016 (pdf).
Each is around 20 pages with colour photographs and includes a table of contents.
Here at Rocks By Rail, we produce audio interviews with people who worked in the local quarries.
These recordings are a unique insight into life in those periods of our industrial history.
Please respect the Museum's copyright and do not re-distribute or use without agreement.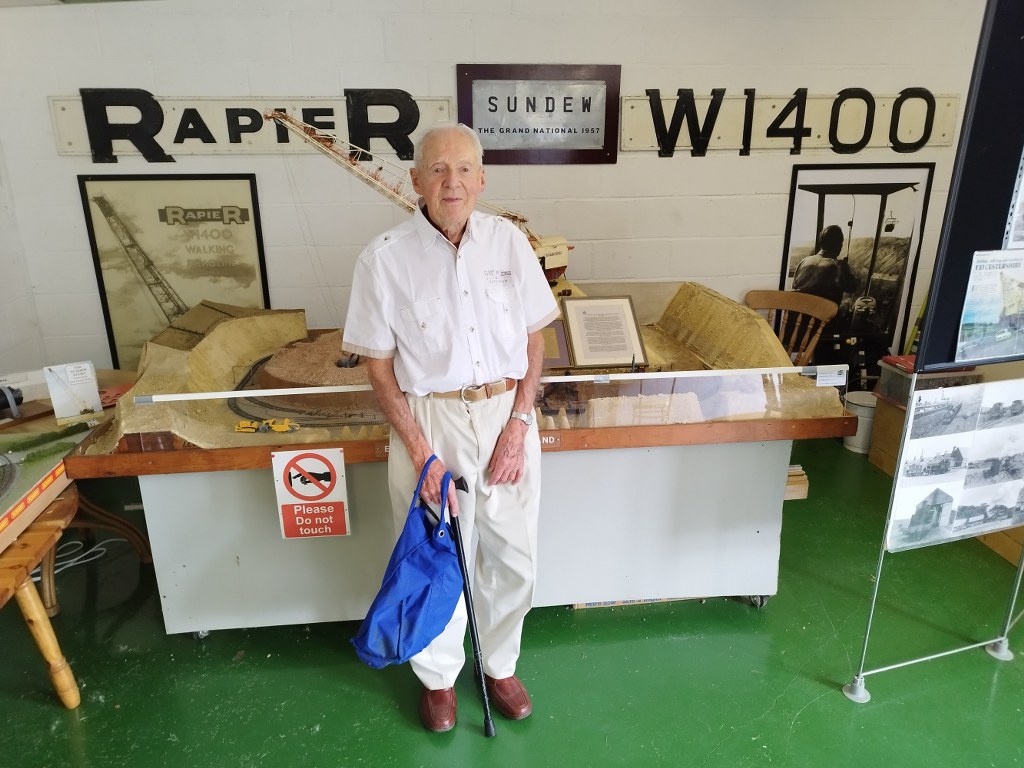 Ian Smeeton talking to Martin Crowe about his time at Ransomes & Rapier, Ipswich selling Cranes.
The book Martin refers to is
"Eighty Years of Enterprise"
Author R.Stanley Lewis
Published by W. S. Cowell Limited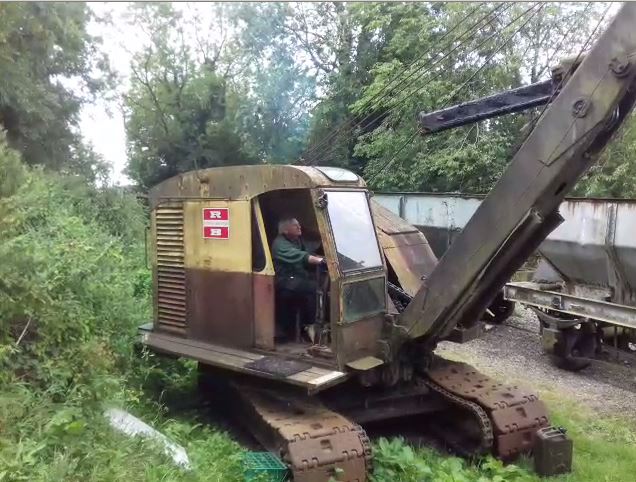 Ian Smeeton talking to Martyn Ward about his time working for British Steel in the quarries.
For those who are hard of hearing, we have a trial text transcript for this interview. It was created automatically and isn't 100% but still worth trialling. Download as .txt file.

YEC half Janus, works number 2872 restoration diary.
2014: Yorkshire Engine Company half Janus "1382" was taken to Scunthorpe to be completely restored. The diary of some of the restoration can be viewed here.

Left: The fully restored locomotive.
1382 can be regularly seen hauling mineral wagons on the Museum's quarry days.
Our old website had a blog and tended to duplicate items also on our Facebook page.
We have decided to close the blog on the website. You can view the archived blog content here.
Images of some of the items the Museum holds.
P & W MacLellan cast works plate (RBR-2001.4).

Wickham trolley ex Lavender Line
(RBRPO-2012.2).
Dragline bucket (RBR-2008.3).

Bill Page 1923 – 2004.
A hard working volunteer.
Sundew dragline model (RBR-2012.5).

Main entrance gate (RBR-1979.13).