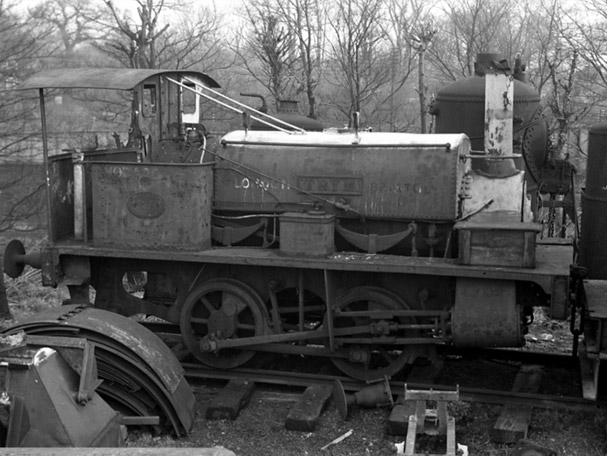 Picture courtesy of Paul Myatt – Taken on 10th February 1962.
HE 287 – Vigilant
Hunslet Engine Company Works Number 287 built in 1883
The Museum now hosts HE287 VIGILANT which is the oldest surviving locomotive supplied new to the east midlands ironstone quarrying industry.
It is the last survivor of a once common locomotive design popular with the early ironstone quarrying industry and also construction contractors. The locomotive is an 0-4-0 with 10" diameter outside cylinders. The design would have been "cutting edge" for its time and a highly valuable investment for the new quarrying venture. The locomotive had wooden buffer beams, wooden brake blocks, no steam brake, one injector and an eccentric driven boiler feed pump, Salter safety valves and a flap type smokebox door – all features which although an improvement on earlier pioneers, would have been considered outdated even at the turn of the 20th Century.