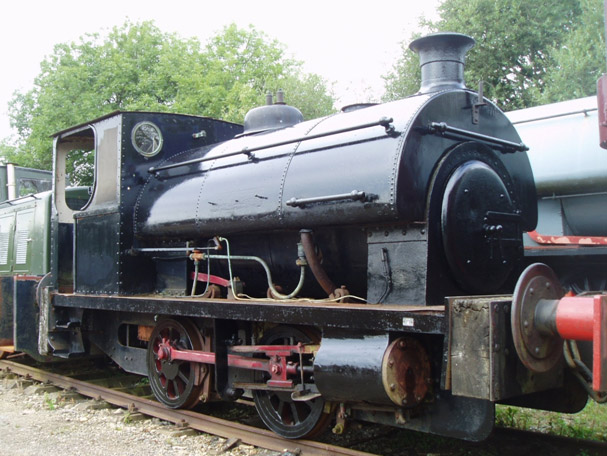 P1759 – Elizabeth
Peckett & Sons, Works Number 1759 built in 1928
ELIZABETH worked at Enderby & Mountsorrel Granite Quarries, Leicestershire.
Like classmate UPPINGHAM, this locomotive is also a prime example of the Peckett Class R2. It was delivered new on 31st May 1928 to the Enderby & Stoney Stanton Granite Company quarries at Enderby in Leicestershire. She was transferred to their Mountsorrel Quarries in November 1957.
At Mountsorrel, the loco would have worked over the branch to the Midland Railway but also, and unusually for a quarry system, over another mainline connection with the Great Central Railway. This latter branch is now under a revival scheme and one day ELIZABETH may return to work at its workplace home!
The loco was literally dug out of the old loco shed at Mountsorrel where the granite roadway had pushed the side wall in on top of the loco. ELIZABETH joined the collection in June 1978 and was restored to working order to run one or two initial special events at Cottesmore in the early years. Recently a new restoration has begun and we look forward to the early operational return of this very special locomotive.