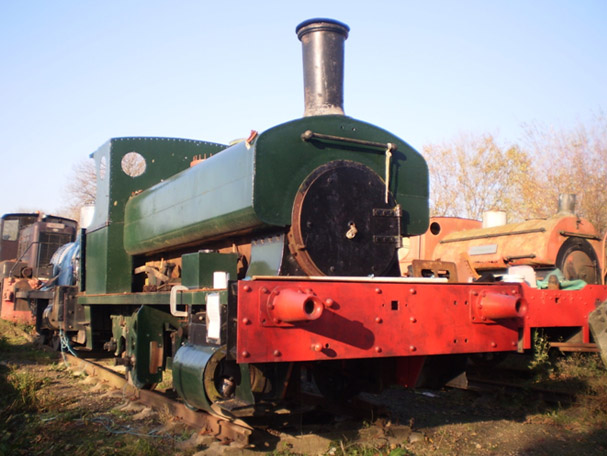 AB 776 – Firefly
Andrew Barclay & Sons Ltd., Works Number 776 built in 1899
AB 776 – APCM Dunstable Works
This loco was delivered new on 23rd November 1896 called FIREFLY and rebuilt by P. Baker & Co., Engineers & Machinery Merchants, East Moors, Cardiff in 1928 before passing to Alpha Cement Ltd at Shipton-on-Cherwell in Oxfordshire. Transfering to Dunstable Works in 1952 and receiving the name PUNCH HULL, the loco was working until preserved in March 1967.
The locomotive is of a standard Victorian Barclay 0-4-0 design featuring 13" diameter cylinders and horizontal cylinders – the cab featuring striking side "portholes" and an open backed cab.
The locomotive came to our Museum in July 1987 but a recent restoration project has now stalled and reassembly has been undertaken pending transfer of the locomotive to another industrial heritage museum.