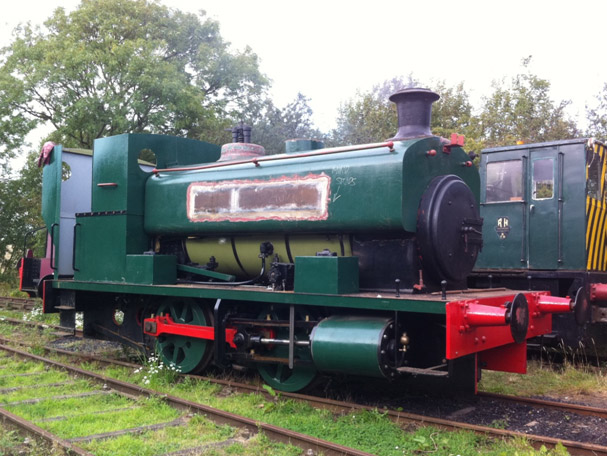 AB 2088 – Sir Thomas Royden
Andrew Barclay & Sons Ltd., Works Number 2088 built in 1940
Worked at Stourport Power Station, until 1977.
Sir Thomas Royden was named after the Chairman of the Edmundsons Electricity Corporation who operated the power station where the loco was delivered new on 28th May 1940. Sir Thomas Royden was also a director of the London Midland & Scottish Railway into whose sidings "STR" worked.
The loco worked for the whole of its industrial career at the same factory and when in 1977 the CEGB, to whom the works had passed offered the locomotive for sale, it was bought by a collector who quickly offered the loco for resale. A member bought the loco and it arrived at Cottesmore in April 1980.
STR ran extensively at the Museum until 1988 when boiler repairs were required.
We were extremely pleased to welcome the loco back into the operational fleet in 2011 after 23 years after a long and thorough restoration. The loco will be finished in a livery similar to fellow Barclay No.1931 as the pair will form the backbone of our operational "Cottesmore Mines" fleet for the next few years.