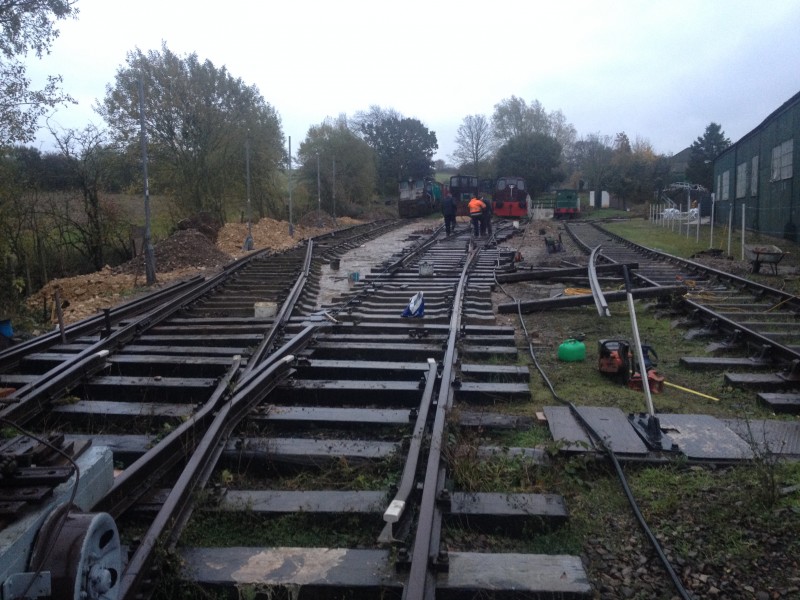 When we started the complete rebuild of the locomotive yard in March of this year, we knew that we had a real task on our hands. After removing the contaminated trackbeds in the area, over 250 tons of fill material and a drainage system have been installed. The experience gained in rebuilding the central area of the Museum last year led us to determine precise levels across the site and after filling material to bottom of trackbed level, a compacted bed was achieved with a vibrating roller across the new yard.
At the rear of the site, we have installed a volunteer pathway to avoid walking across operational track, together with water and power for servicing the fleet under lighting.
On 20th October, the rails on the pit were connected to the central siding, this being the first track replaced in the new yard.
This view in early November shows the extent of progress as the second yard point, known operationally as L2, takes shape – this being a flatbottom point recently recovered from Cemex Barrington after a kind donation by the company.
The closure rails and link panels from the turnouts are now in place and volunteers intend to work as hard as they can to complete the yard to initial standard before the dedication of the new